E-Learning Music Lessons with Musicplayonline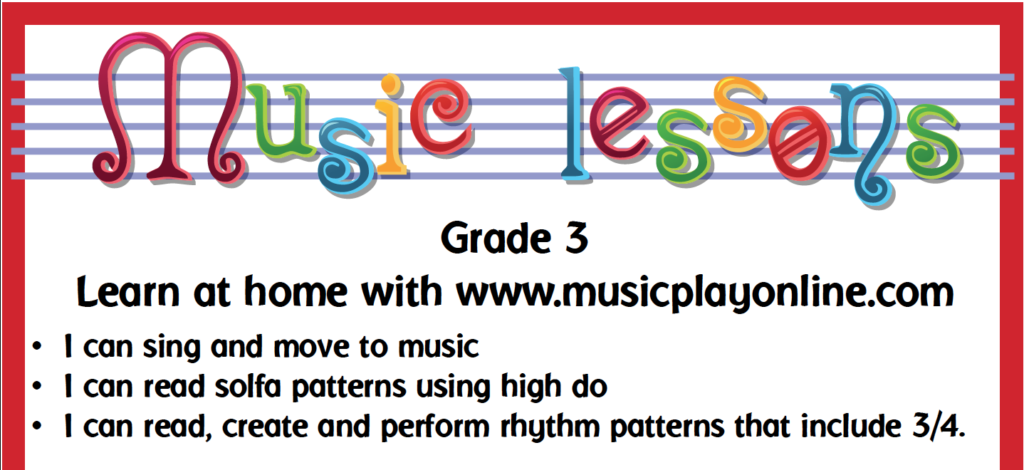 With Coronavirus cases topping 100,000 worldwide, schools are starting to close and teachers are having to teach their music classes online. There are a variety of ways to do this. One of our Shanghai teachers has been teaching by making videos for her students, posting them on YouTube and sending them the link. Some teachers are going to try to teach virtually using Zoom, Google Hangouts or Skype. At Musicplayonline, our first response to the possibility of students need learning at home lessons was to open additional areas of the Musicplayonline website to students. The following areas of Musicplayonline are now open to students:
Song videos – lyrics, notation, highlights and kids demos
Interactive activities: solfa challenge (new!) interactive rhythm
Listening
Solfa Practice and Rhythm Practice
Recorder
Ukulele
Guitar
UNITS
Rhythm and Melody Composition Tools
With all this content available to students, they'll be able to continue singing, moving, read/writing, and creating music at home!
In addition, we're building (and will have v.1 online approx March 20) a new section where e-Learning lessons will be housed. Until the new section is live, I'm going to post e-Learning lessons for the week in the printables for song 1 of PreK, Time for Music.
I've written lessons for Grades 1-2-3 students for March week 3 and will post them online, as well as in this blog post. I've made these lessons as a fillable pdf, with places for you, the teacher, to add notes to your students. Just download the lesson pdf, add your notes, save it, and you can send it out to your students. I've included I Can statements, step by step directions, and screen shots of all the activities.
Who can use the student login? If you are a subscriber to www.Musicplayonline.com your students can have access to the website with no extra charge! They DON'T create an account. They use a special student login that we change every 3 months. Until April 1st, the student login is snow and the password is 2020. That will change April 1st, and we'll post it in the red NOTICES box on the online site. (We change it so only subscribers students can use the site)
In addition to the Grade 1-3 lessons (and K), we've got some excellent units that will provide great e-Learning opportunities for your Grade 4-6 students. If they are learning recorder, ukulele or guitar those sections have many songs and links to fun pop songs. There is an excellent unit on the STAFF in the UNITS section. I've written a guide to it and will attach it below. There are places for teacher's notes in the guide, so if you have additional activites you want students to do, you can include the instructions in one pdf.
We hope everyone stays healthy through this pandemic!
Denise and the Musicplay team!
Follow us: Musicplay Teachers Group on Facebook.
musicplayonline on Instagram
@TVmusicplay on twitter