Really Fun Listening Lessons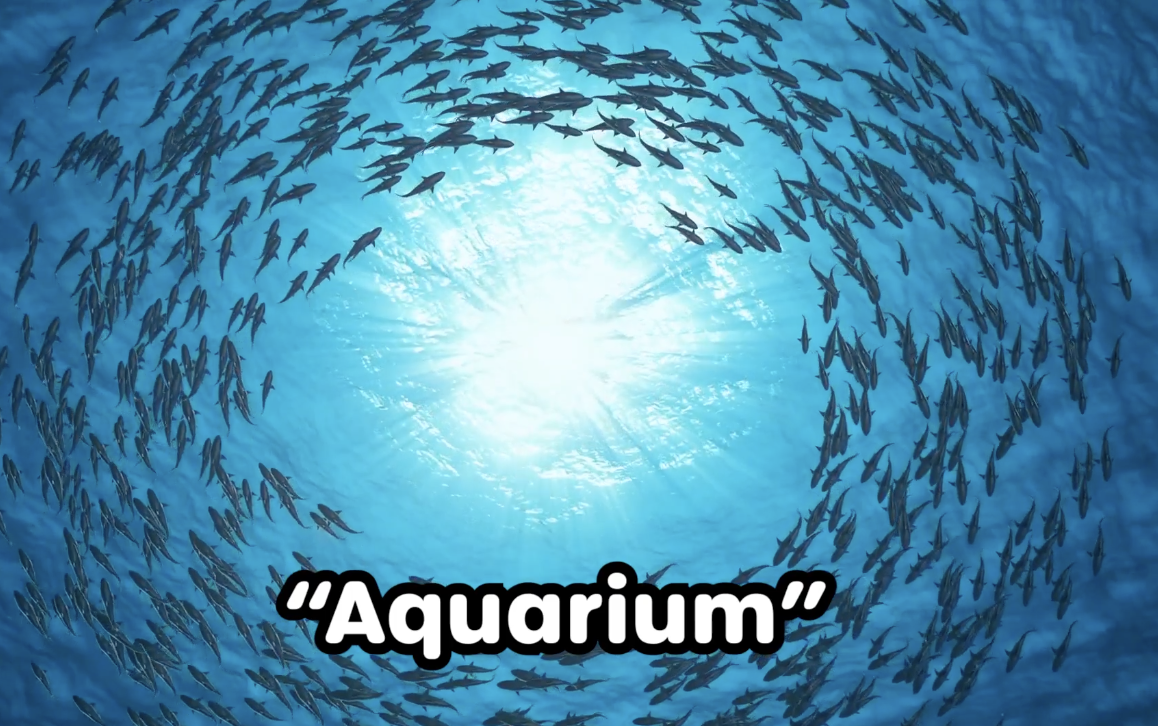 In primary music classes, the students should sing, play instruments, move, listen and respond to music, read/write music and create. Fitting all of this in to a 30 minute lesson takes careful planning. It helps to fit it all in, if it all fits together. If you want the students to understand call and response, you teach them to sing a call and response song. If they can then listen to and respond to a call and response song you've tied together singing, read/write music (understanding form) and they are listening and responding. If it's a singing game, they are also moving to music.
In Musicplay 1, there are many call and response songs. I chose to teach Kye Koolay because it's from Ghana, in Africa so the children are getting a multicultural experience and the game is fun!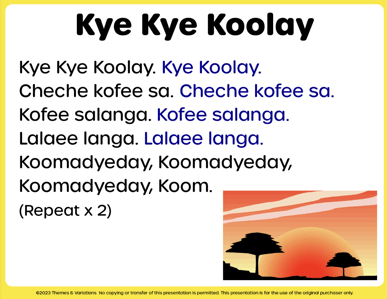 I sang the call and the students echoed me and copied the movements that I did.
I designated a "safe" area in the classroom with painters tape and reminded the children that they were to speedwalk in the music room - not to run. We played the game, then talked about the form. I sang the call, and they sang the response.
Then, I told them that many musicians used this form including composers who lived more than 300 years ago. I told them we were going to watch a video in which one puppet represented the "call" and the other "puppets" the response. I gave each child 2 puppets - one to be the "call" and one the "response." We listened and watched the puppets perform, "Galliard Battaglia." Fun for all!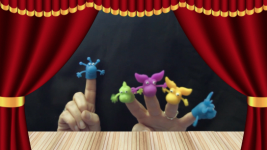 The Listening 1 movies are being uploaded this week to our online resource: musicplayonline
This is a completely new site - our store website is musicplay.ca
The new website is www.musicplayonline.com Create an account and explore the site while it's free - it will be free until Aug. 1st, and will be an affordable subscription site after that.
Another concept that I worked on with the students was melodic contour. We learned the songs "Counting Song" and "Choo Choo Train" and showed how the melody went with arm motions, and with magnets on the cookie sheets. A listening examples that reinforces the idea of melodic contour is Aquarium from Carnival of the Animals. Stacy Werner has created beautiful listening maps for the Listening Kit 1, and a video of it is included in the website. I gave each of the children a goldfish cracker to use as their "pointer." Then, we watched the listening map movie, moving our "fish" to show how the notes went higher and lower. This map also helps children to identify short and long notes.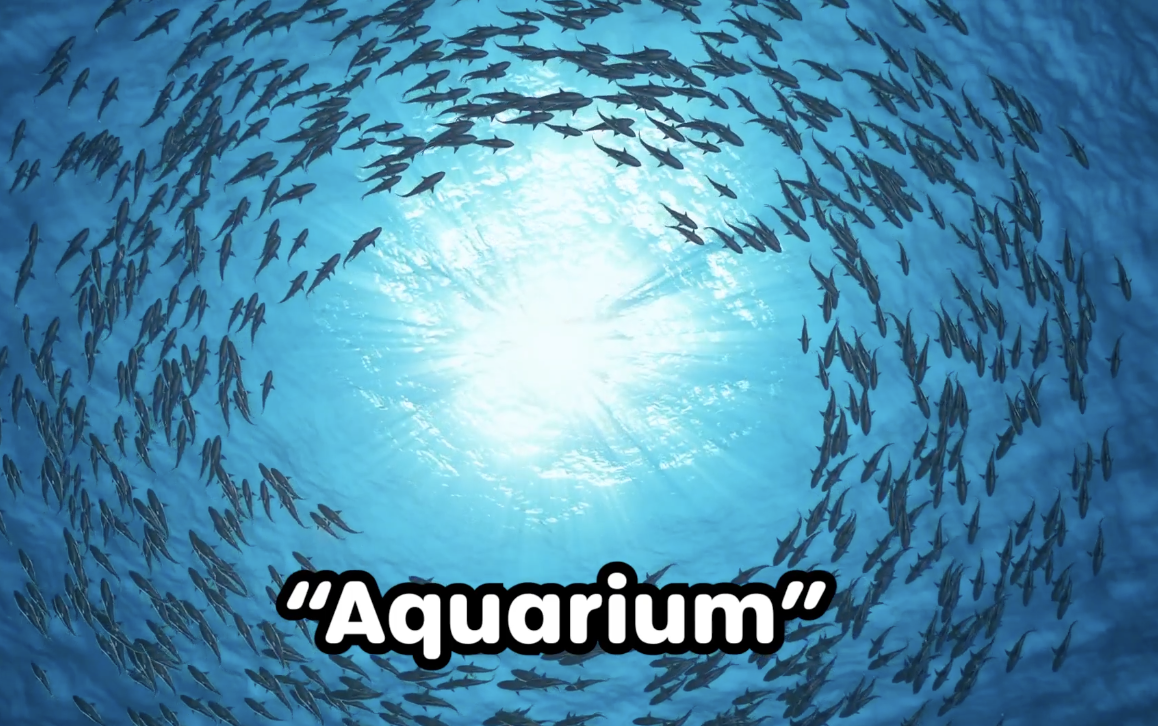 Another selection that is great for teaching concepts is "Lions" from Carnival of the Animals. This selection is great for teaching crescendo and decrescendo. We watched the listening map and did non-locomotor movements the first time. The second time, we added locomotor movements, prowling like a lion. Each time the lion roared, we showed the crescendo/decrescendo with arm motions.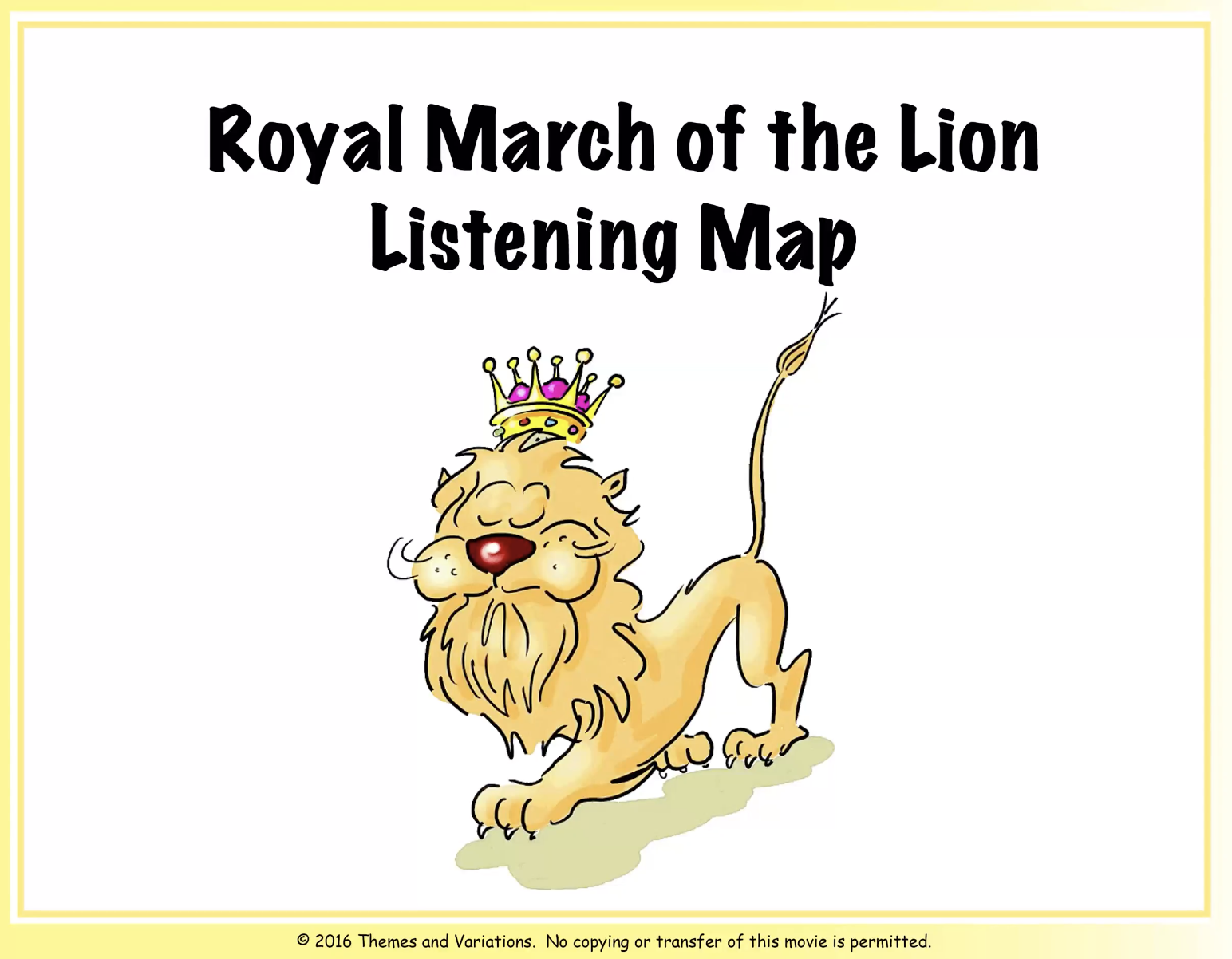 Enjoy the new listening examples at www.musicplayonline.com. We'll be starting to enroll subscribers in the next few weeks, and hope you love the new features that are being added!
Musicplay Live
Registration for Musicplay Live in Washington, DC; Austin, TX; and Virtual is open!
Musicplay Workshops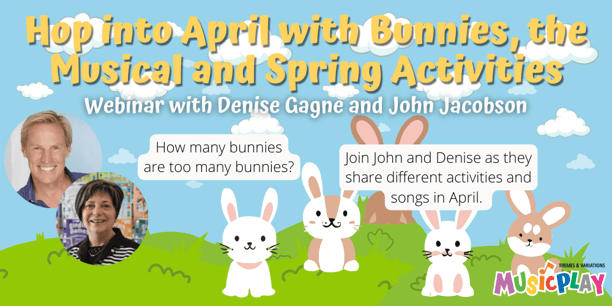 Check out our latest webinar on activities for April, including Easter and Spring activities AND Bunnies: The Musical!
Musicplay Minutes Podcast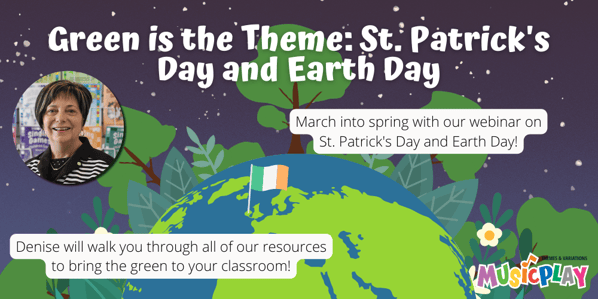 Listen to our newest podcast on ideas for St. Patrick's Day and Earth Day!