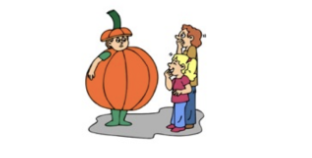 Pumpkin Time!
Whether you celebrate Halloween or harvest, October is the time for pumpkins.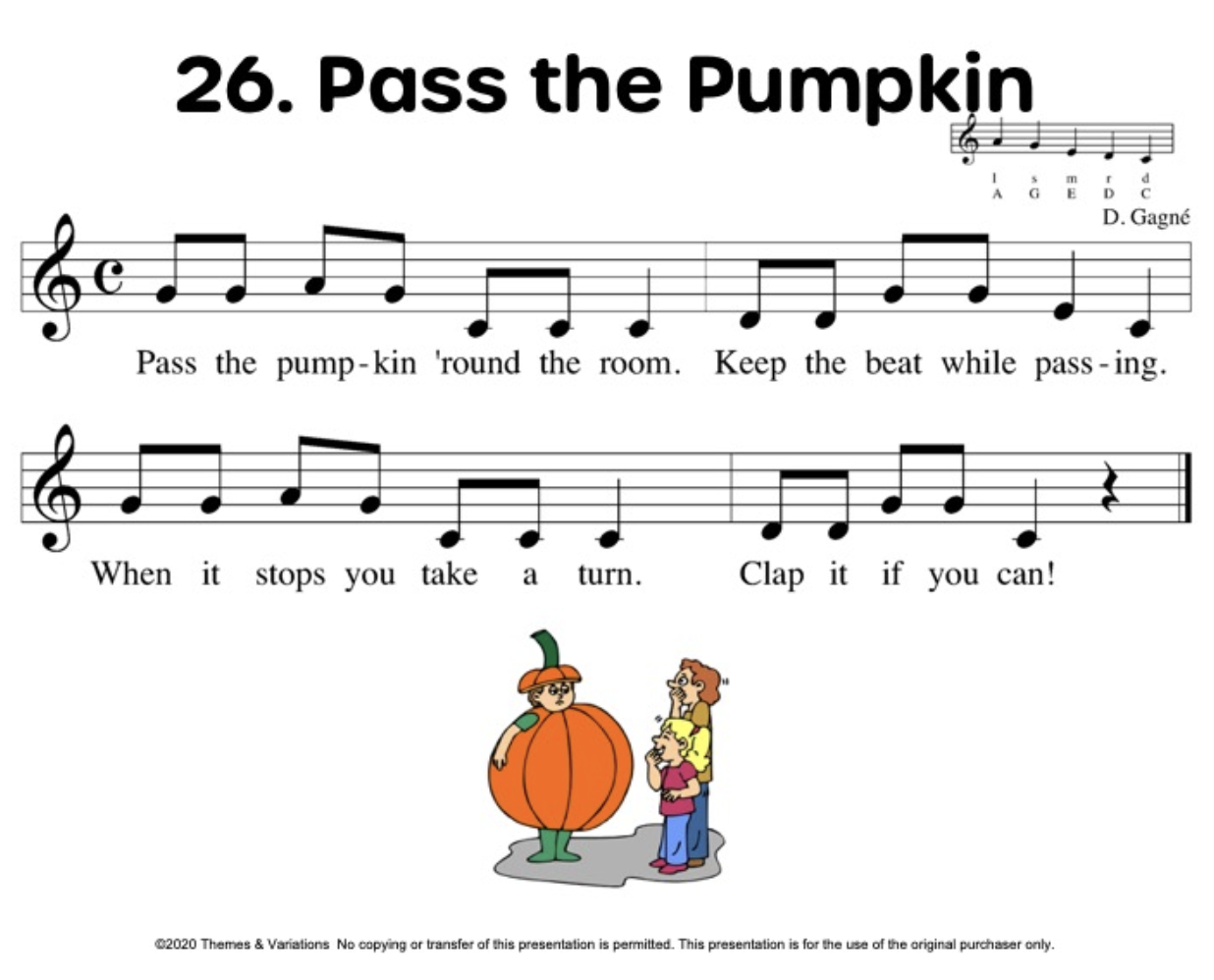 Game Directions: Choose rhythm flashcards that your class has been working on and put them into a pumpkin. (or another container if you don't have a pumpkin.) Form a circle. As the students sing, they pass the pumpkin OR you can choose one child to be the beat keeper and they pat each child's hands on the beat. At the end of the song, or at a signal, the child who has the pumpkin in front of them pulls a rhythm from the pumpkin and claps it. The rest of the class must tell what the rhythm was using rhythm names. If you wish, you could have some treats in the pumpkin and the child who correctly claps the rhythm earns a treat. Treats can be candies, but they could also be a stamp or sticker.
I like to use this game to form a rhythm chain. In a rhythm chain, as students clap their rhythm they go to the front of the class, hold their rhythm up and the class claps and says the rhythm. Then, they turn around so the class can't see, and the class claps and says the rhythm from memory. As students choose rhythms, you add them to the chain. The class has to clap and say 2 rhythms, then do them from memory. Keep going as long as you can. What's the longest rhythm chain the class can clap? Post your results on our facebook page! Musicplay Teachers
Pass the Pumpkin is found in Musicplay 4 and in Singing Games Children Love, Vol. 4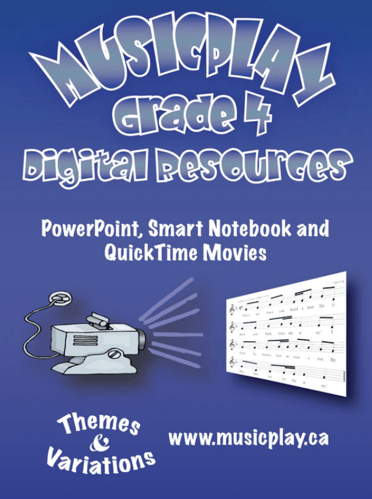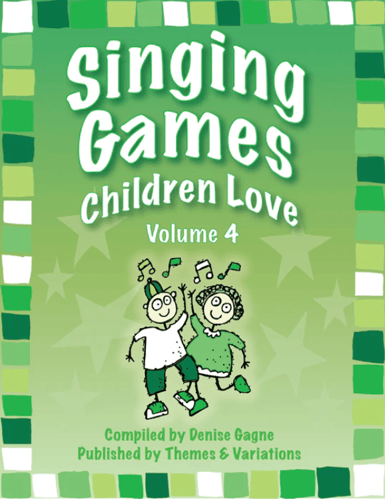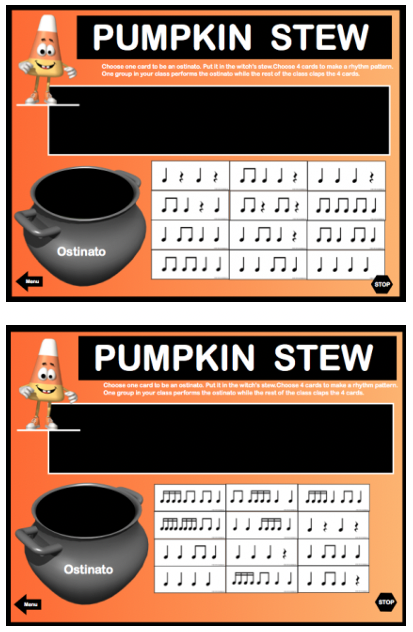 The Pumpkin Stew composition activity comes from the new publication Smart Rhythms by Linda Miller. In this Smartboard publication, Linda has 20 activities, and most of the activities include 4 levels of difficulty.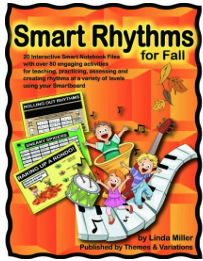 Level 1 - includes ta, ti-ti and rest
Level 2 - adds half and whole notes and rests
Level 3 - adds sixteenth notes
Level 4 - adds eighth-sixteenth note combinations
There are 80 rhythm activities in total in this collection!
For information visit https://store.musicplay.ca/ and go to the Smartboard section.
You can use Smartboard files on a computer/projector by downloading the Interactive Lite program from Smarttech.com.
If you don't have a computer/projector, do the activities with rhythm flashcards in the pocket chart or write the rhythms on your board. Themes & Variations publishes an excellent set of 100 rhythm flashcard, color coded by level.
Students choose 4 rhythm flashcards to be the composition, and one flashcard to be an ostinato. Then, they choose non-pitched percussion to play the rhythm and a contrasting sound to play the ostinato. Decide on a form. You might have the ostinato be the introduction and ending. Decide how many times you want to play the ostinato. Decide how many times you want to play the rhythm composition. Try out the instruments you've chosen. If you like them, keep them. If not, try some different sounds. Can you add movement? Perform the composition. Create one Pumpkin Stew composition as a class so the students have a model. Then, divide the class into groups and have each group create their own composition, writing it out with paper and pencil. Have the groups perform for each other. Share some of your students' compositions on our facebook page! www.facebook.com/musicplaycurriculum